**Invite only for WSWA members - See Membership Page to become a member of WSWA.**
HOSTED BY BROADRIDGE & THOMSON REUTERS
Moderator
Bobbi Rebell, Author; Anchor and Columnist at Thomson Reuters
Panelists
Sophia Yen, Head of U.S. Insurance Strategy & Operations, KPMG LLP
Frieda Lewis, Managing Director, Global Relationship Management & Chief Diversity Officer, Broadridge
Susan Gammage, Head of New Business Transactions Sales, Thomson Reuters
Tracy Nickl, Head of Relationship Development - Americas, Asset Servicing, BNY Mellon
Event Recap
Risk-taking, Reinventing, Connecting – All Keys to a Successful Sales Career
Why aren't there more women in sales roles among Wall Street firms? What are the missed opportunities – and where are the roadblocks? What are the keys to success?
On October 20, 2016, a panel of four distinguished women executives shared their views on these questions, drawing on their experiences at several of the nation's leading financial services companies. The executives were part of an event called "Women Rainmaking: Solutions for Success," which was hosted by the Wall Street Women's Alliance (WSWA), and co-sponsored by Broadridge Financial Solutions, Inc. and Thomson Reuters.
Sharing their perspectives with more than 150 attendees at the Thomson Reuters building in Times Square, New York City, were: Susan Gammage, head of New Business Transactions Sales, at Thomson Reuters; Frieda Lewis, managing director of Global Relationship Management, and chief diversity officer, at Broadridge; Tracy Nickl, head of Relationship Development for BNY Mellon's Asset Servicing Americas region; and Sophia Yen, head of U.S. Insurance Strategy & Operations at KPMG LLP. Moderating the panel was Bobbi Rebell, author and anchor and columnist at Thomson Reuters.
The panelists highlighted a significant opportunity for women to pursue sales roles as a way to advance their careers and gain valuable skills. Many financial services companies, they said, are actively striving to bring more women into their sales organizations. Yet, many women may not think they have the right skills, they noted, or were turned off by the traditional image of sales teams as a "men's club" or overly focused on the "hard sell." The four panelists encouraged attendees to take the leap into sales, offering specific advice and insights.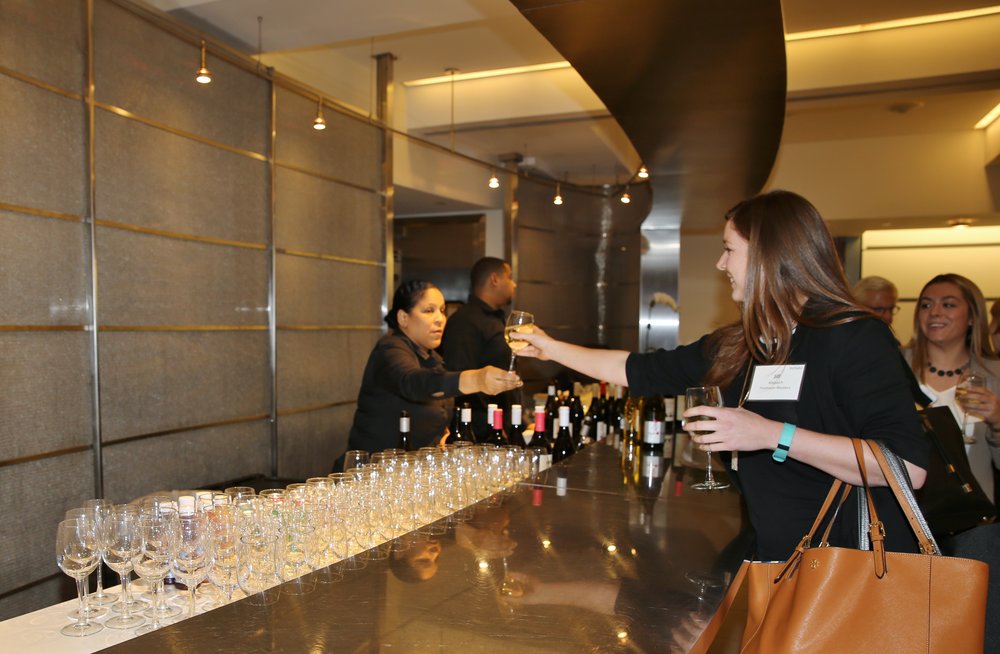 Photography by Lauren Parady